Aarav is Quadrants very own resident psychic who has predicted the future at least five times, and is often involved in scenes of biblical proportion! He also tends to mix up his planets and months, but we accept these quirks due to his brilliant story-driven Career Modes and game-breaking F1 experiments! We wanted to take a peek behind the curtain and see what makes this genius content creator tick. - Quadrant Admin
When and how did you first start gaming?
In early years I remember playing on the PS1 at my cousin's house, but my parents soon got me my own  Gameboy colour which I remember rinsing for many hours as a smol boi. Eventually, I moved on to my first proper console, which was the PS2, and I've been gaming ever since!
When you first started gaming, what game became your favourite and why? 
I used to play a variety of side-scrollers on my Gameboy colour, but the first game that I totally fell for and still have an attachment too was Spider-Man on the PS2. I was around seven at the time, and it was the first game that I play on my PS2, which was amazing because I loved the film which was released at the time.
When Spider-man 2 came out two years later, I was on it immediately, and it's still revered as one of the all-time classics for that genre of games - as it should! The Spidey web-swinging physics are still unmatched to this day.
What do you love to play now? What's your favourite gaming genre?
I love playing the official F1 games as I play them every day to create fun content for YouTube. But racing takes up a tiny portion of my love for games, when I'm not recording for videos, I try to hop on with my old school mates and play Call of Duty or FIFA Pro Clubs.
But I do love a cheeky single-player, story-driven game which I have to say is probably my favourite genre. Most recently I fell in love with The Last of Us Part II, the first instalment is one of my all-time favourites, and now the sequel comes in as a close second. The storytelling, the visuals, along with the gameplay which is innovative and fun, making it so unique, I don't think that you can top those kinds of single-player games. Regardless of how much replay value a multiplayer game can give you.
CREDIT: NAUGHTY DOG
What gets you up in the morning and motivated to create content?
I genuinely feel that as a whole, all content creators have gotten lucky with what we get to do day-in and day-out. But of course, there is a lot of hard work involved, but I feel that it's mixed with just a dash of luck!
For me, I can get my head down to create great content every day for my viewers on YouTube because I am so thankful to them, and so this is my way of giving back to them. I love knowing that I can entertain others, take their mind off of life and just make their day a little better through video. I am also a very creative and artsy person, so I enjoy creating something from scratch every day and coming up with new ideas which I can implement into my videos every week.
What's your favourite type of content to make?
As I mentioned earlier I LOVE playing story-driven games, which I think bleeds through into what I love doing as a content creator. I am in my element when I weave and shape a story into my videos or series, so when I'm building a narrative throughout a season with one of my F1 Career Modes is when I am at my happiest.
With F1 I feel like it is more than just the race, it is the background, the people involved, the rivalries building into the tension and atmosphere of it all, I love trying to feed that into the videos that I make - so it is more of an experience than just a video.
On the flip-side, I love just to laugh whether that's through game-breaking experiments where I ask silly questions like 'What if the F1 car weighed 0kg?' or 'What if we have an F1 car, one million horsepower?' just to see what the results would be - they always manage to crack me up.
Can you think of your favourite Team Quadrant moment so far?
Ooh, a tricky question because for me there have been so many! One moment was probably when Lando and I worked together on an F1 challenge where he was blindfolded; it genuinely surprised me how well we did - it is one of my proudest moments.
I also think that the Birthday video as a whole was so fun to take part in and film, for me it was getting him the gifts but then also reacting to them with him - it was just such a sound recording session.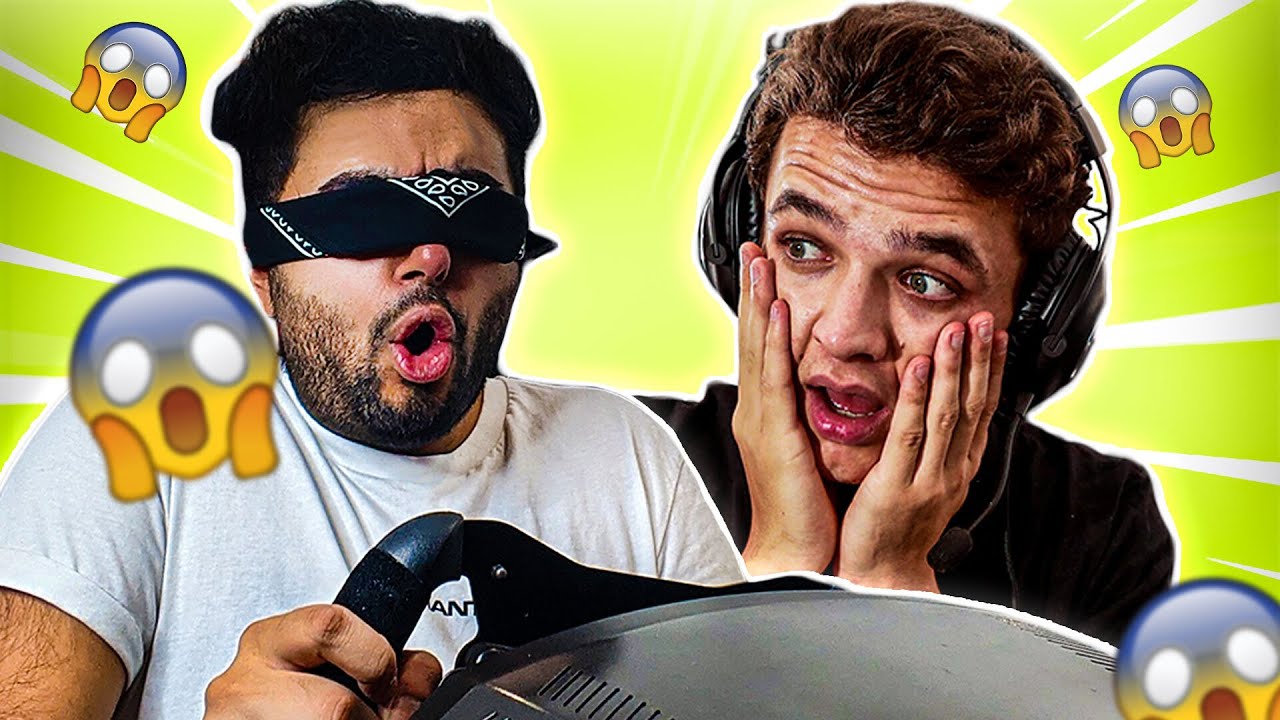 CREDIT: QUADRANT YOUTUBE
What's one huge content idea that you want to do with the Quadrant team?
Again, tough question because we have so many ideas in our heads that we want to try and so many in the pipeline. I think that we should have a Quadrant Cook-Off video, I think that it would be hilarious and I even quite fancy my chances as I'm a pretty good cook.
What are some of your interests outside of content creation/gaming?
I am a huge sneakerhead, and it is getting to be a bit of a problem! It mainly stems from the whole artsy vibe I have going, I just love appreciating the design and effort put into a dope sneaker, and of course, there's also the excitement of owning a rare pair of my own. 
And it is no secret how much I love (or instead loved - thanks Covid) going out, as my socials are full of pics from various events. Hopefully, when Covid is eventually behind us, we will be able to celebrate the mega launch of Team Quadrant in a blaze of glory.
---